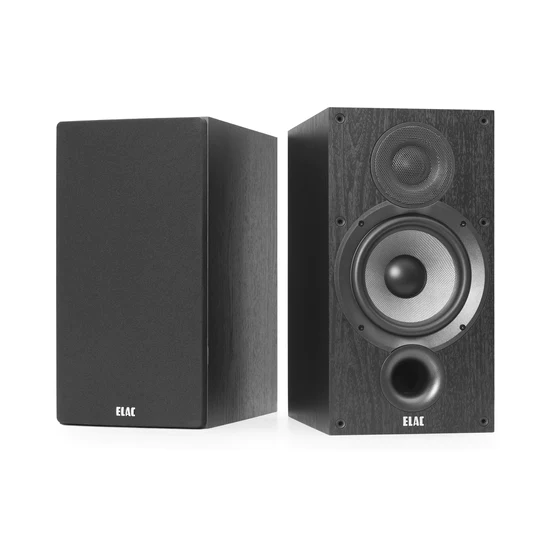 Whether you're an audiophile, a music enthusiast, or want to enhance your home theater experience, there's no denying the importance of quality speakers. And when it comes to speakers, few types pack as much punch as floor-standing speakers. But what exactly are they?
Floorstanding speakers are tower speakers designed to stand on the floor. They typically consist of several drivers (woofers, midranges, and tweeters), are large and heavy, and produce high-quality sound that fills the room. But there's much more to these speakers than meets the eye.
This guide gives you a comprehensive overview of floor-standing speakers, their benefits, features, and what to look for when buying them.
Benefits of Floorstanding Speakers
Enhanced Sound Quality
Floorstanding speakers for sale offer high-end sound quality because they have more speakers than smaller models. This means they deliver superior sound quality, including full bass, clear mid-range, and treble. Also, taller speakers can produce a more natural sound that fills a room better.
Improved bass response
Floorstanding speakers' large cabinets have ample space to house powerful woofers that respond better to low-frequency sound waves. This means that these speakers' bass response is far superior to smaller models.
Stunning Design
Floorstanding speakers are not only functional, but they are also stylish and elegant, making them a great addition to your home decor. They have eye-catching designs with multiple finish options available, which allows you to match them with your home's aesthetic
Great for Large Spaces
One of the significant advantages of floor-standing speakers is that they are ideal for larger rooms. They have a remarkable capacity to fill a room with sound, making them the perfect choice for entertainment areas or large living rooms.
Long-lasting Durability
Floorstanding speakers are generally built with high-quality materials, which means they will last for a long time. They have sturdy cabinets, durable drivers, and high-grade crossovers that make them robust and withstand much wear and tear.
Features of Floorstanding Speakers
Build Quality and Design – Floorstanding speakers come in various designs, from classic wood finishes to modern high gloss finishes. Additionally, these speakers are known for their superior build quality, often made of solid wood, ensuring they can last for years without losing quality. Some designs offer floor spikes that can be used on carpeted floors, ensuring minimal vibration during playback.
Size – As their name suggests, floor-standing speakers are tall and slim and take up minimal floor space compared to bookshelf speakers. They are taller than bookshelf speakers, giving the drivers more space to work with, outperforming smaller speaker types when it comes to bass response and soundstage.
Audio Performance – These speakers are designed to deliver room-filling sound with powerful bass, clear mids, and vibrant highs. They offer high sensitivity ratings, meaning they don't need a lot of power to produce excellent sound, making them ideal for working with budget amplifiers. High-quality floor-standing speakers have large drivers that can handle higher power levels without distortion. The most popular sizes of drivers are 5.5-6.5 inches for midrange and 8-12 inches for woofers.
Connectivity and Versatility – Modern floor-standing speakers come with various connectivity options, from wired to wireless, allowing you to customize the listening experience to your liking. Some models come with built-in amplifiers and receivers, eliminating the need for additional hardware. Floorstanding speakers that come with bi-wiring or bi-amping capability offer excellent audio performance, allowing you to adjust your speakers' sound signature to your liking.
Brand Reputation – When selecting floor-standing speakers, it is essential to consider the brand's reputation. Some brands are well-known for their quality and craftsmanship and are known to deliver a better sound experience.
What to Look for When Buying Floorstanding Speakers
Identify Your Needs
Before you start shopping for floor-standing speakers, you need to ask yourself what your needs are. Do you need a powerful speaker for your entertainment room or just a simple one for your bedroom? Think about the kind of music you mostly listen to, the size of your room, and the amount of space available. This will help you determine the right speaker to buy.
Sound Quality
As you shop for floor-standing speakers, look for one that will produce the best sound quality. After all, that is the main reason you are buying the speakers. Listen to the speaker before purchasing it to ensure the sound quality meets your expectations. Besides, consider the speaker's frequency range, sensitivity, and impedance. Choose a speaker that balances the bass, mid-range, and highs nicely.
Speaker Size
The size of the speaker will determine the quality of the sound it produces. A larger speaker typically has a larger driver and a better bass response. However, a smaller speaker is easier to place and may produce a sound more suitable for some genres, such as classical music. Therefore, consider the size of your room before selecting the size of your floor-standing speakers.
Features
There are multiple features to consider when buying floor-standing speakers. For example, some speakers have built-in amplifiers, while others need external amplifiers to function. Other features include the speaker's impedance and compatibility with different audio systems. Determine which features are essential to you before making a final decision.
Budget
Floorstanding speakers can be expensive, so it's important to set a budget to guide you. A good speaker doesn't have to cost a fortune. Look for a speaker that suits your needs and has the essential features within your budget. It's worthwhile to compare different models and features to get the best value for your money.
Conclusion
Floorstanding speakers are an excellent addition to your home entertainment system. They are durable, high performing, and versatile enough to accommodate different types of music and home theater setups. By understanding the features, benefits, and factors to consider when buying them, you can find a speaker that suits your needs, preferences, and budget. So whether you want to elevate your movie nights or crank up your music, a quality pair of floor-standing speakers will undoubtedly make a significant difference.