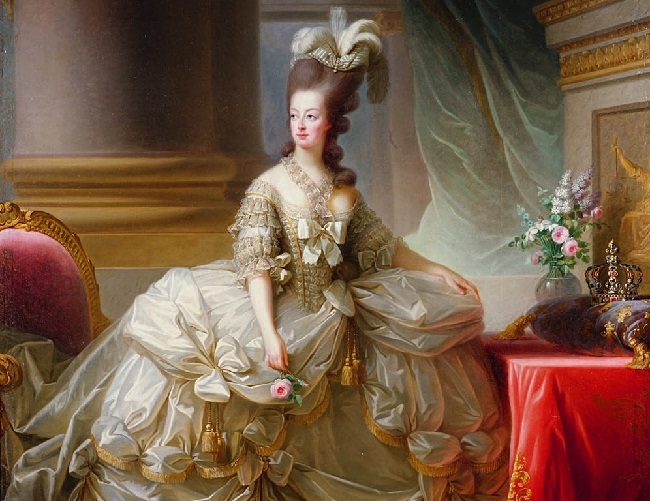 There are distinct eras in history for jewellery that date back from the 1700s to the 1950s. Although many of the eras overlap each other, they bring very different aesthetics and designs. From the Georgian era to the Retro era, jewellery comes in many forms. Many are moving away from the newer jewellery trends as they prefer more vintage and antique pieces. There are many benefits to this, you get more value for your money, you own a piece of history and it increases in value as you pass it down to your family.
These Eras Include:
Georgian Era (1714 – 1837)
Victorian Era (1837 – 1901)
Edwardian Era (1901 -1915)
Art Nouveau (1890 – 1910)
Art Deco Era (1920 – 1945)
Georgian Era
The Georgian Era lasted a long time with over 120 years of history which saw four English Kings: King George I, King George II, King George III and King George IV. Although this was a long period of time, the Georgian Era jewellery advanced much slower than the era itself.
Due to the jewellery being so old, it is hard to find quality pieces in this generation. Some pieces will be found in museums, others are lost and many haven't passed the test of time. If you find good quality antique engagement rings, then this is an investment you should definitely consider. Pieces consist of yellow gold, silver, diamonds, pearls, sapphires and rubies.
The Victorian Era
The Victorian Era is in reference to Queen Victoria who reigned during the 1800s and was responsible for a rapid improvement of the jewellery styles. There are 3 key periods in this era:
The Romantic Victorian Era
The Grand Victorian Era
The Aesthetic Victorian Era
The jewellery from this era is much easier to find as it has lasted and still consists of gold and silver jewellery. The stones changed in this era to garnets, amethyst, turquoise, sapphires, pearls and diamonds.
Edwardian Era
The Edwardian era is from the reign of King Edward VII who reigned from 1901 – 1910 and was the final monarch who has eras taken from their name in jewellery history. This era saw a very important change in jewellery as Platinum was first used in this era. Platinum was first crafted with gold but later resulted in the material being used on its own.
Diamonds and pearls were the favoured options for this jewellery style with flowery and ornate styles. An Edwardian ring is certainly a beautiful piece to own.
Art Nouveau Era
This era derived from the French "New Art" period and was named after the Parisian Gallery "Maison de l'Art Nouveau". It was also known as the arts and crafts period. The speciality of this style of jewellery was nature, organics and flowery pieces. Although this era overlaps with the Edwardian Era, the styles couldn't be more different. These pieces are very hard to find or purchase, so this is another piece worth investing in if found.
Art Deco Era
The Art deco period derived after WWI. This era of jewellery has been trending a lot in recent years, from its angular and geometrical aesthetic. This era inspired many architects and you can easily tell which properties derived from this era. Platinum was the key to this style with emeralds, sapphires, rubies and diamonds.